Fix & Format,
Copy & Proof
The UK's Leading Online
Transcription Provider
Why spend valuable time formatting and editing, when it can be outsourced to a document specialist?
OutSec have been providing document production and editing services since 2002.  We have a number of document production specialists to suit your business needs.  These include copy typists, proofreaders and Microsoft Word® document specialists, in order to provide the following services:
Are you having issues with your Microsoft Word® document?  Are you struggling to fix automatic numbering so it runs sequentially? Not sure how to do a table of contents or how to add fields?  If so, our Fix and Format service is designed for you. 
We know there are times when people prefer to draft documents or hand write notes, and then require a copy to be typed at a later date. This is one of the reasons why we provide copy typing services. Similarly, there are times in this modern world where copy typing of a document (or parts thereof) are needed.  This is especially so, where a document is in a different format than needed, locked from editing or copying.  Or where the document exists solely in a physical form and where an editable, digital version is needed.  
There are also times when you have a physical document and need a digital version with some minor changes, that it is quicker, easier and cheaper than dictating the document – and just want to throw it over to a copy typist to get it back whilst you get on with your day to day work. 
Copy typing is more time consuming than digital dictation.  It also requires a different skill set to trained audio typists.  At OutSec we have 

experienced

 copy typists available to meet your firm's needed and supplements our digital dictation services.
Maybe you have lost the original Word document and only have a PDF version? Let OutSec provide you with a freshly typed copy to:
create an editable copy of the original physical document for reuse or repurpose
create editable sections of text from the original physical document(s) for reuse or repurpose
Copy typing work we undertake (but not limited to):
Legal documents
Property documents
Manuscripts
Agreements
Meeting Minutes
From as little as £0.40 per minute standard service / £0.50 per minute on a priority service
OutSec also offer a proof reading and correction service.  Our proof readers evaluate and correct grammar, punctuation, formatting, spacing, spelling, omitted and repeated words, as well as typographical errors. This is useful for businesses who need to ensure accuracy and consistency in written documents and communications with clients and other parties.
Businesses based outside the UK (where documents may be written by staff whose first language is not English) find our service invaluable.  
Law firms use our service where they need to ensure that two documents (an original and a newly typed document) are identical. Here it saves two members of staff being occupied in the checking process, thereby reducing costs to law firms whilst freeing up staff.
OutSec's proof reading service starts at £0.40 per minute on a standard turnaround basis, rising to £0.50 per minute on a priority basis.
Why not use Outsec to reduce costs and boost productivity in your business today? By opening an account today, you could begin saving money while increasing efficiencies. 
As well as our copy typing, proof reading and fix and format services, OutSec offer single and multi voice digital dictation services.  
Want to know more – why not call us on 020 7112 7527?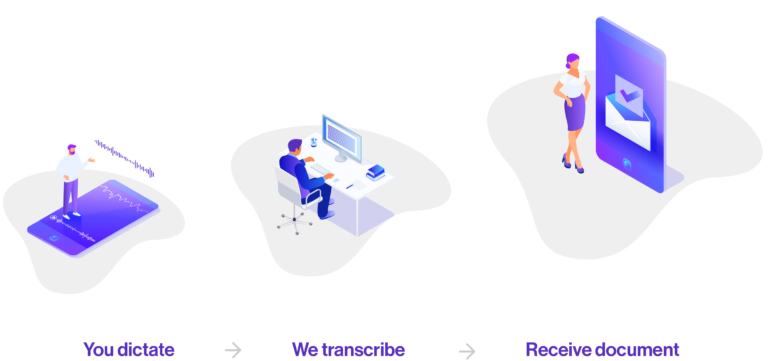 Don't be!  Perhaps you have fears about security and confidentiality?  Rest assured these elements are crucial for all clients! Because of this we've heavily invested in these areas over the years and have one of the most secure systems in the marketplace.
We provide a pay-as-you-go service to our customers with no commitments and no minimum needs. There are no hidden costs or a monthly minimum spend. Typists can be added or removed as needed to ensure that your typing deadlines are met.

All of the typists have been hand-picked! With 150 applications per day, we can afford to pick the finest! We don't have to settle for the best in the vicinity because we have the entire country to select from. As a result, it's common for clients' expectations to be exceeded.

Certification is a seal of approval from the government at all levels, and it is widely recognised throughout the industry.