Benefits of
Transcription
The UK's Leading Online
Financial Transcription Provider
The Key Benefits of Transcription
With the effects of Covid companies are adapting and embracing new ways of working.  This includes outsourcing work such as IT, accounting, fulfilment, marketing and typing.  By outsourcing key process-based support functions, companies can benefit from considerable cost savings and maximise internal resources. Benefits of transcription
"When we think of outsourcing, we often only think about the savings that will be achieved by the work being done at a lower cost" but "at £35+/hour in-house compared to £18 outsourced surely no typing should ever be done by employed staff?" 
The above speaks for itself. However, it is important to also understand the other benefits that can be achieved by outsourcing your typing requirements: 
Completely flexible and tailored to our client needs, OutSec is the number one choice for UK businesses:
Reduces in-house typing costs (30% average)
Constant access to high quality dedicated typists
Assures typing deadlines are met irrespective of volumes
Cuts back on office space & associated staff admin (HR, in-house training)
Assures 'premium' quality versus 'locality' typist availability
Transforms fixed costs to variable
Works seamlessly alongside your existing team
24/7 availability
Reduce costs by a minimum of 30% on internally employed typists. Simply put dictation is charged at £1.20 per minute of recorded audio.  
A typist will take four times the length of audio to produce a polished transcript having edited grammar and perfected the document. This equates to £18 (+VAT) an hour.  On average, with all overheads and 'employee' expenses, an internal typist (dependent on specialty and location) can cost between £28-42 an hour. 
Companies often believe that fee earners typing their documents is value-for-money. But this simply isn't the case. Internal employed staff are always paid more than £18/hour and, therefore, any time spent typing is uneconomical.
Why is 'dictation' more efficient than typing your own work?
Consider the facts: The average person speaks between 140 and 160 words per minute but
The average person types between 38 and 40 words per minute but
The trained touch-typist types between 70 and 100 words per minute!
The above proves that dictation is four times faster than 'average' typing but 'outsourcing typing' can be twice as fast.  Therefore, OutSec is the most cost and time-effective solution for companies wishing to maximise profits by smart thinking. Benefits of Transcription
When you employ staff you are legally obliged to pay monthly salaries including:
PAYE, National Insurance, Pension contributions
employee liability insurance
absences (holiday, maternity and sickness)
private health insurance & or travel (optional)
On top of this, there are fixed costs such as:
square desk footage 
utility bills
computers, telephones,
coffee & water machines
cleaning of premises/windows
The list is fairly endless!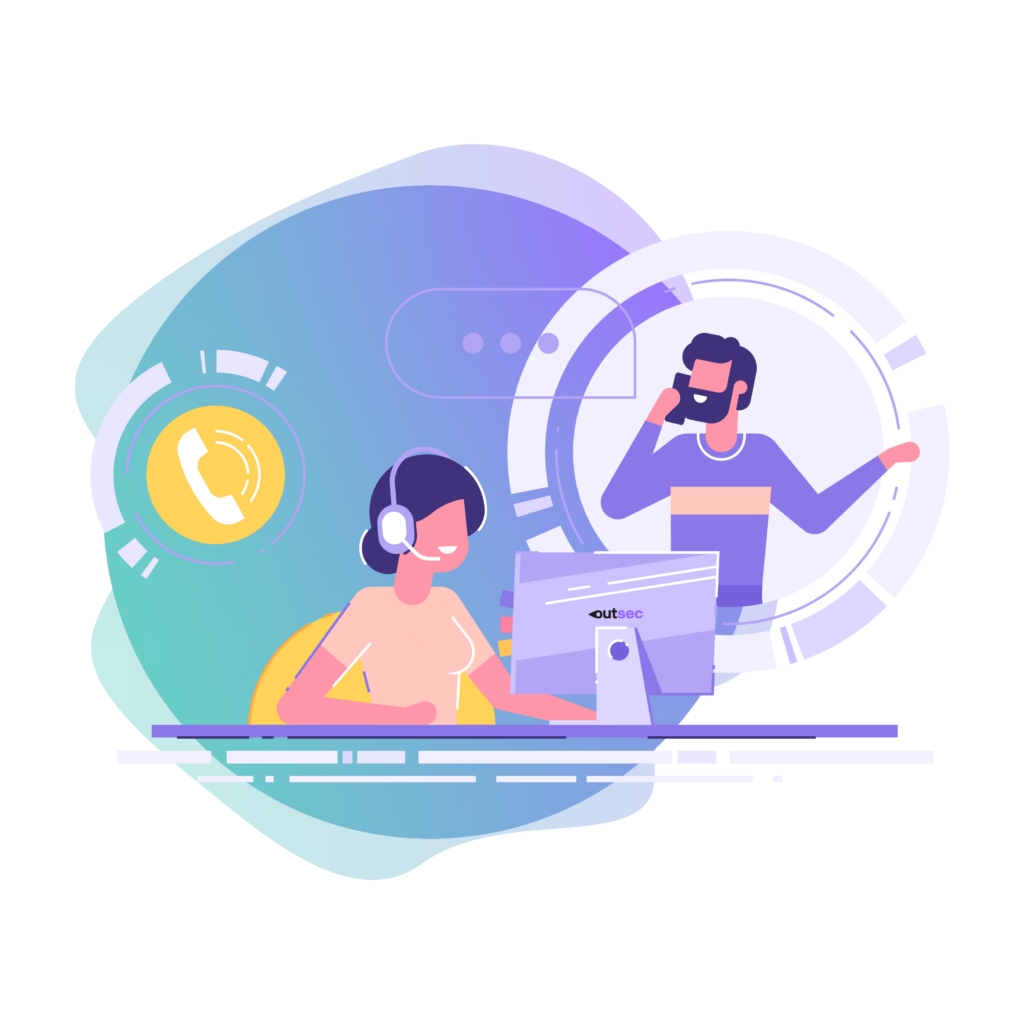 Reduces Expensive Office Space
By outsourcing transcription needs, the amount of office space will be reduced.
According to Business Matters Magazine: "The average cost to rent an office space per person, per month is between £650 and £1,500″  in London.
This means that the cost of desk space in London is therefore somewhere between £7,800 to £18,000 per annum.
Just on this cost alone you could approximately have somewhere between 6,500 and 15,000 minutes of dictation typed up by OutSec instead!
Immediate Access to Experienced Transcriptionists
OutSec only employs highly experienced transcriptionists and every member of OutSec's team has had over 7 years' experience. Each typist goes through rigorous testing to guarantee exceptional proficiency and have appropriate sector-specific qualifications such as CILEx, London Chamber of Commerce and Industry's Legal Secretary certification, AMSPAR, NVQ and Information Governance certified in medical. In addition, many were in senior management before leaving the workplace and working with us.
Additionally, with their experience, they understand the importance of client confidentiality and accuracy in their work. This makes OutSec's transcription team, one of the best in the industry and they are available to you and your company, at the touch of a button.
Hiring, training and supervising secretarial and typing staff is time-consuming and often falls under the domain of HR. Costs of a new employee include:
advertising for the position
follow-through interviews/references
in-house or remote training
contract provision
However, it is OutSec's responsibility to employ, recruit and train typists for your company at no additional cost. 
Business Continuity Planning
Covid-19 proved that outsourced typing is a valuable resource for any business. Some businesses were forced to close their doors when lockdowns came into effect; however, OutSec continued to operate as normal. However
As one of our clients stated: "We are so grateful to OutSec.  With sudden lock-down, OutSec remained there for us.  They have been our sole typing provider for the last five years and have never let us down.  In fact many of our many competitors really struggled with meeting typing deadlines giving us a huge advantage in the marketplace!".
Using OutSec provides your business with a continuity solution enabling you to access experienced typing support that expands (or contracts) with your company's specific needs. Furthermore you can use OutSec for upscaling support as the company grows, without the need for employing additional typing staff (or indeed, any of the employment costs or risks thereof).
According to the National Office of Statistics, an "estimated 141.4 million working days were lost because of sickness or injury in the UK in 2019, the equivalent of 4.4 days per worker".  The most common reasons for sicknesses were:
minor illnesses

mental health conditions

musculoskeletal problems
Most employers forget the indirect costs of employment such as "unproductive" time.  Recent research suggests that "In an 8 hour day, the average worker is only productive for 2 hours and 53 minutes".
By using OutSec, you pay per minute of recorded dictation (rounded up to the nearest minute) and nothing more, therefore, eliminating the cost of unproductive time.
Whilst statutory paid holiday entitlement in the UK is 28 paid holiday days, most employers in the UK give considerably more holidays to their employees.
Indeed, "the average UK holiday entitlement including public holidays is 33.5 days – that's more than a week above the statutory minimum" .
Therefore, outsourcing your transcription needs eliminates this cost to your firm.
Eliminate the Need for Temporary Staff
Everyone suffers from staff absences, whether illness or weather conditions. This is inescapable! So what to do?
Using Outsec guarantees that a typist is available whenever you need. As a PAYG service, this reduces the need for expensive temporary staff. By having an ongoing facility, that understands your way of working, you are 'cushioned' for sudden absences and the difficulties that may occur in meeting typing deadlines. A bit like an insurance policy; we are there for any eventuality.
With OutSec there are no contracts and no hidden fees, a complete Pay-As-You-Go service enabling companies to focus on maximising internal resources to concentrate on growth and prosperity.
Why not 
open an account
 today and reap the benefits of premium typing at reduced costs. Therefore
Changes a Fixed Cost to a Flexible Cost
Many companies recognise that replacing a static fixed cost with a flexible skilled outsourced provider has many positives. Of course if typing requirements are low, then the costs are low. This also enables the ability to upscale on support as the company grows or in times when workloads are high.
Consequently, OutSec can offer support by either acting as a complete, secure, outsourced solution or as an overflow facility.